Accordingly, Sun World ticket prices Danang Wonders (Asia Park) reduced to 150,000 VND (instead of 300,000 VND). To receive this offer, young people just need to show student card when buying tickets right at the entrance to the park.
This offer gives students unforgettable moments of experiencing the world's 20 most modern outdoor games such as the world's top 10 most powerful rounds of the world, the Singapore Sling top 10 The world's strongest game, the tallest freestanding tower in Vietnam, the Golden Sky Tower, the largest hang glider in Vietnam, Queen Cobra … For the youngsters who love to have fun, Most Vietnam 64 convergence game new gambling, attractive.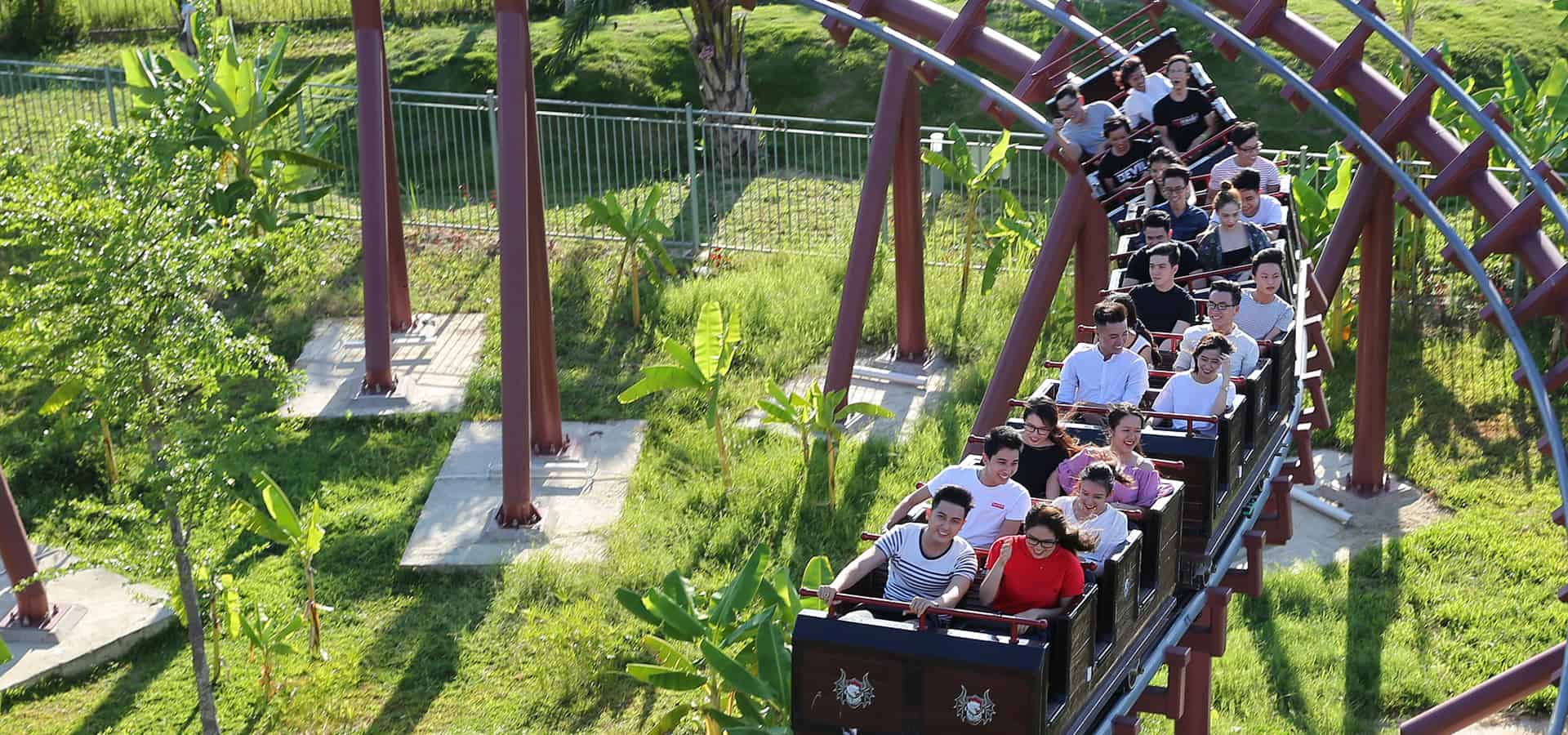 Passionate travelers will have a "travel" on the Monorail train, exploring the miniature Asia, admire the cultural architecture typical of the 10 converging countries. For the enthusiastic enthusiasts can watch the special art show performed by the Ukrainian artists. The buzzing sound, the fiery led dancing, the comedy humor, the circus performance will make the fun of the young more full. The program takes place in the time frame from 19h-21h daily, starting from 1/6/2017.
After the moment of extreme fun, young people can relax in the cool tree-lined grounds, stop at Ngu Hanh Dining Area (just opened last April) to savor culinary excellence 3 The region featured hundreds of tasty dishes.
Student discount is one of many incentives offered by Sun World Danang Wonders (Asia Park) during the summer holidays, to give young people more opportunities to experience the amusement space. Grade, regional range in the coastal city of Da Nang.
Box:
Sun World Danang Wonders
Address: 1 Phan Dang Luu Street, Hai Chau District, Da Nang City
Contact Phone: (84) 02363681666
https://www.facebook.com/SunWorldDanangWonders/