JW Marriott Phu Quoc Emeralad Bay has overcome many well-known resorts in Asia and Oceania, such as: Anantara Kalutara Resort (Sri Lanka); Shangri-La's Hambantota Resort & Spa (Sri Lanka); The St. Regis Langkawi (Malaysia); Alila Anji (Trung Quốc); HOSHINOYA Bali (Indonesia); Mövenpick Resort & Spa Jimbaran Bali (Indonesia)… to be awarded with the highest votes from leading travel experts in more than 140 countries across the world.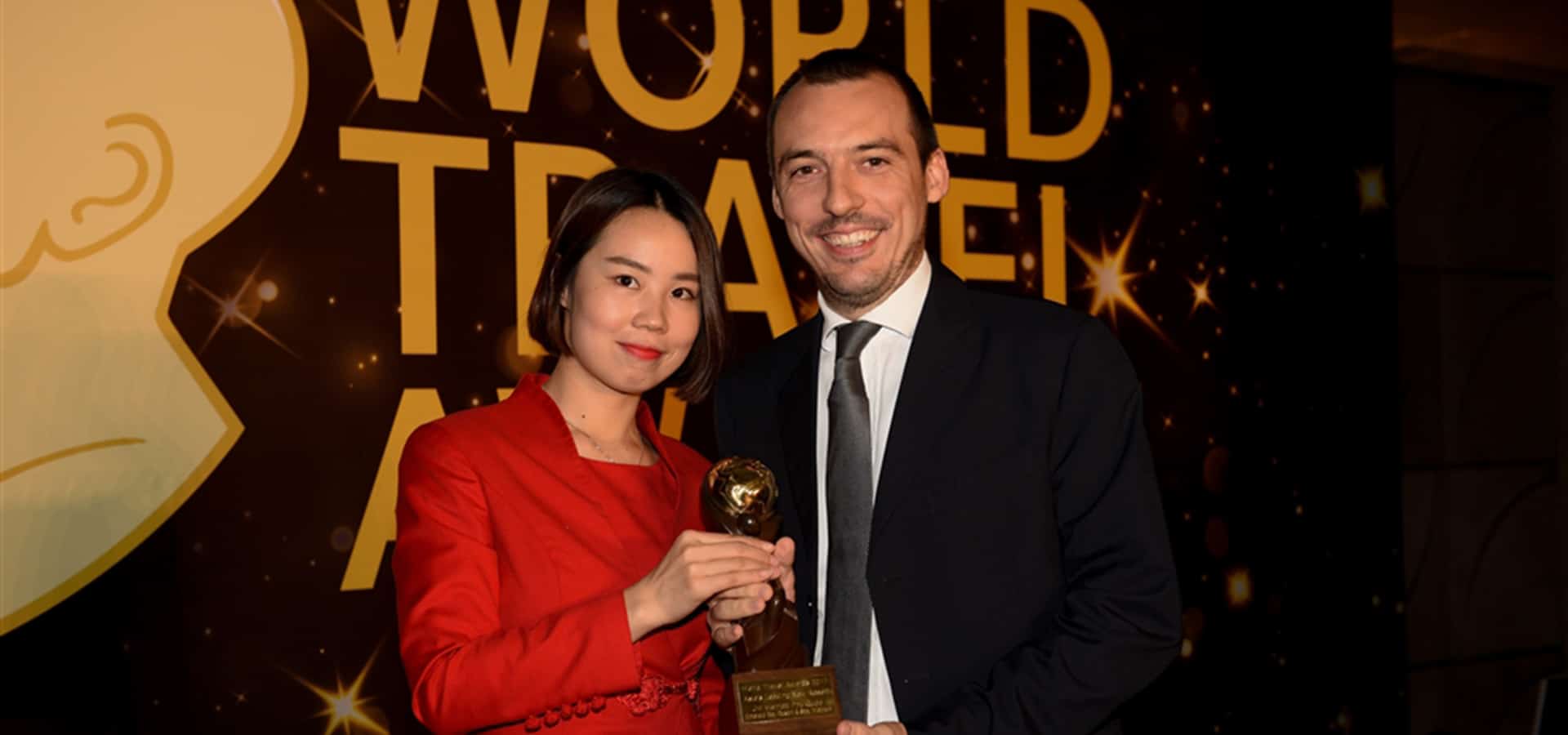 Mr. Ty Collins – General Manager of JW Marriott Phu Quoc Emerald Bay Resort, proudly announce that: "We are honoured to be awarded as the Asia's Leading New Resort, emphasizing itself in the luxury resort sector. The launch of the world-class luxury resort JW Marriott Phu Quoc Emerald Bay has brought itself as the most dazzling resort project by Marriott International Group".
Built in 2015 and officially opened in December 2016, JW Marriott Phu Quoc Emeralad Bay is located at Bai Kem – a glamorous white sandy beach with pure water that looks like emerald, southern Phu Quoc island and only 15 mins drive from the airport. The resort consists of 244 rooms, suites, apartments and villas in which it is based on the fictional story of Lamarck University – an old university of Phu Quoc in the early 20th century.
JW Marriott Phu Quoc Emeralad Bay symbolizes typical French architecture with 18 different faculties including physics, architecture, chemistry to zoology… Stepping into this resort, visitors are indulged in university atmosphere with white chalk, teaching aids, the winning trophy collections of atheletic teams which have become a unique decorative feature.
The old architecture faculty building has now become a breathtaking restaurant. The chemical principle is still being used to make the cocktail at the old Department of Chemistry and now being served as a trendy bar on the beach. The faculty of Fitness and Education has now become a fitness center and spa…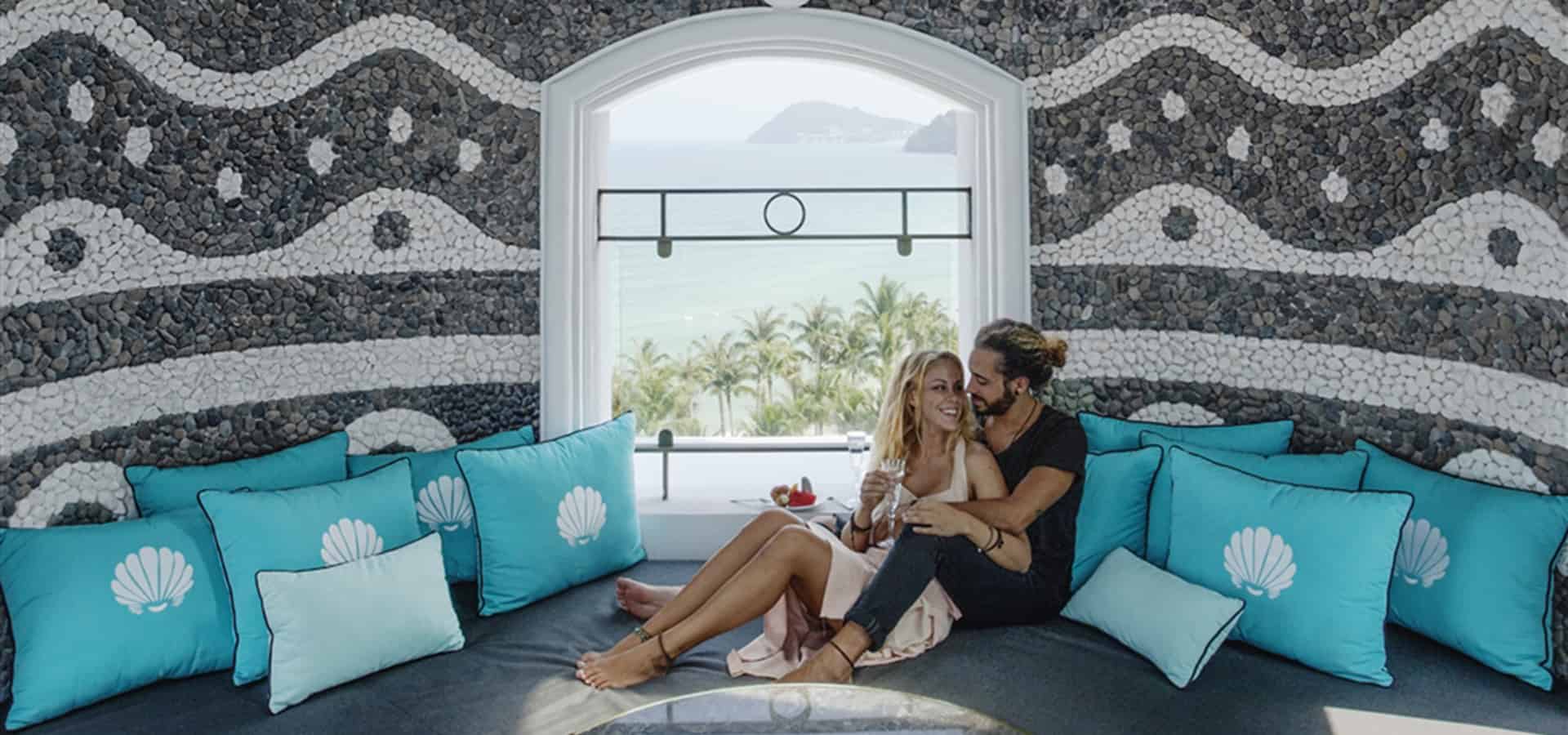 JW Marriott Phu Quoc Emerald Bay owns four restaurants including Tempus Fugit, Pink Pearl, Red Rum, French & Co and Destination Bar. This resort will definitely a "must-go" option, with amazing cuisines from France, Japan, Vietnam or Kwangtung – China which are made by talented chefs; as well as gorgeous beach – Bai Kem.
This is also the first 5-star ++ resort of Sun Group projects in Phu Quoc that has been officially opened and received honours across the world. The resort was built with the belief of awakening Phu Quoc tourism and making it the world's premier travel destination. JW Marriott Phu Quoc Emerald Bay was named "Asia's Best Resort" which it has made itself to awake Phu Quoc tourism potential.
In the future, when Sun Group projects are operated, including Sun Premier Village Phu Quoc Resort, Sun Premier Village Kem Resort, Premier Residences Phu Quoc Emerald Bay, the cable car system and Hon Thom Entertainment Zone; in which it will make Phu Quoc to be put on the map as a luxury travel destination.